Salerno
Salerno south from Naples on the A3, on the Bay of Salerno, is a city of just over 150,000 inhabitants. It is one of the least explored by English-speaking travelers that have discovered the many historical, cultural, social, religious, culinary, architectural, and recreational delights the city has to offer.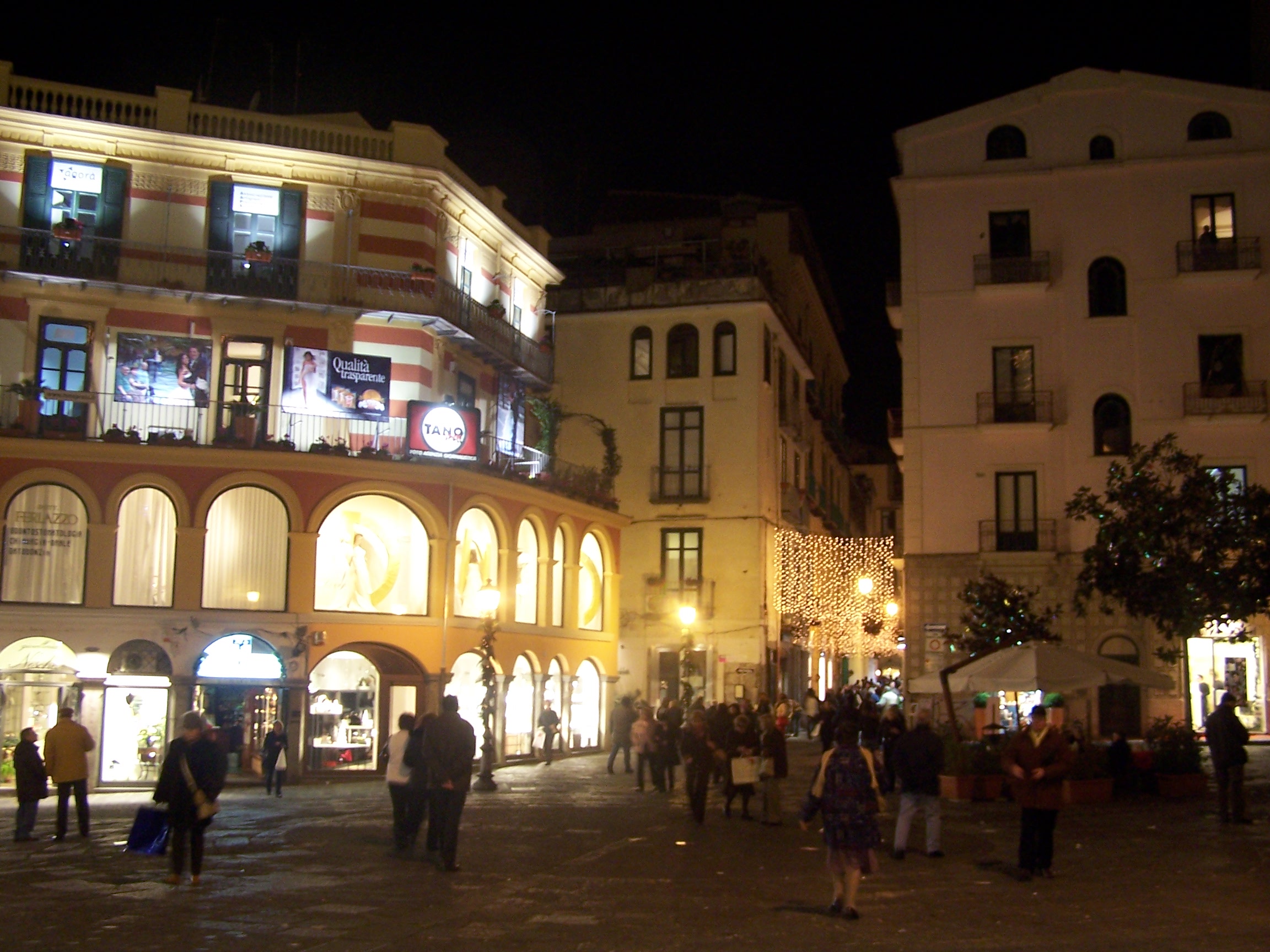 The Church of San Giorgio
San Giorgio is the most beautiful Baroque church in existence in Salerno and rich in frescoes of the finest quality. In the Chapel dedicated to the saints Tecla Archelaa and Susanna, in 1680, Francesco Solimente painted three murals illustrating these saints being led to their martyrdom. The vision of Suor Agata and the saints in meditation constitutes the first great work of the painter.
Duomo San Matteo's Cathedral
This ancient cathedral was first built in March 1084 but was completely rebuilt in June 1688 after an earthquake struck. The courtyard is surrounded by a covered walkway supported by twenty eight plain columns with arches and a series of Roman sarcophagi along the walls, and on the southern side of the cathedral stands a bell tower which dates back to the 12th century. The city's main cathedral also features artworks from the famous Italian artist Francesco Solimena.
Minerva Gardens
Minerva Gardens are the first botanical garden in Europe which cultivates plants for medicinal use. Situated in the heart of the old town, the gardens have elements which date back to the 8th century,such as the fountain on a terrace and the long terraced stairway bordered by stuccoed pillars leading to a belvedere.